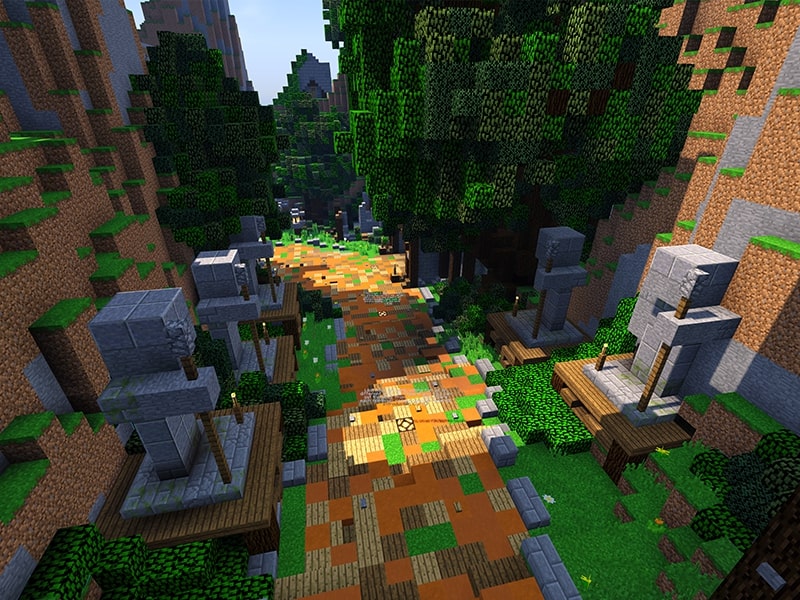 A new side of the Lemon
We're almost ready for the full release of CitrusMC, but we want to open our doors. CitrusMC will be releasing OP Factions as a pre-release 1.12 version at 5PM UTC.
What does this mean? CitrusMC has a lot in store, but we're ready to release a developmental version of the server to the public for us to make revisions to and keep our community active. This pre-release will be the long-term version of the Beta Week, except that this is early access to Season 1, and we will not be resetting anything when Season 1 begins.
There will be daily bug fixes, and at the end of each week we will post patch notes on our website. This also will include potential feature additions from new plugins to new dungeons. Here is what will be available during the first week:
Full access to our website, which means recruitment, the server store, news articles, and more are now available.
Vote sites will be up and running within 24 hours of release.
Players will be able to join and start their survival experience on the server like normal after completing the introduction.
Players will be limited to only the nether and the overworld. The end will have a special implementation.
Silk-touching blaze spawners will be DISABLED until further notice.
Crates have been revised to match the new season and available features.
Gen buckets & Chunk busters officially implemented successfully.
GKits have been revised to match what bosses are available.
Of course, all of our standard features are still available. Our goal is to tweak the server just the same as we did during Beta Week except everything is permanent. If you find any bugs, you can easily and instantly report them to our bug-tracker at citrusmc.net/bug.
We look forward to seeing all of you throughout the first week, and appreciate the support and patience we have been blessed with over time and into the future. Stay up-to-date on news by joining our discord, and keep an eye out for our Valentine's Day event coming up in just a few days. Have fun!
P.S. All Beta Week participants will receive a cosmetic reward on the first weekly patch!