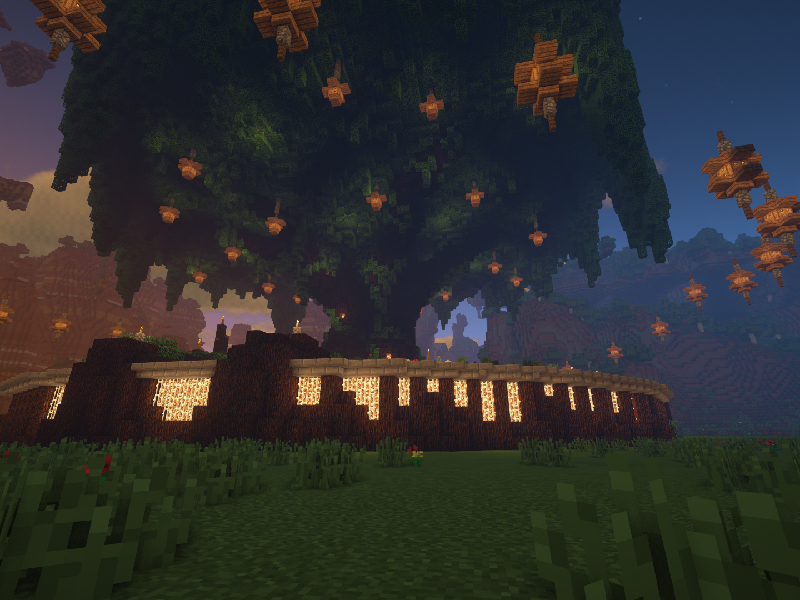 Season 2 Is Here
Season Two
Ever since Ripening Season came out in September, we had an epiphany about our approach. Without going too far into detail, we decided on going down an alternate path in presenting the server. Over the next few days, until the grace period is over, you will notice new features being added each day on top of the existing new features we have added over the past few months.
Starting With A Grace Period
Unlike any other season in the history of CitrusMC or its predecessors, we are starting this season off with a grace period. In a nutshell, this means PvP and explosions will be disabled; effectively enforcing a period of grace... makes sense, right?
Start Building Your Base
By allowing you a three-day cease-fire, you can get a head-start on building your defenses and armory. As a fresh reminder, all players can fly almost anywhere now by using cobwebs as fuel and typing /fly. You can also get a jump from spawn by using /wild and skipping to a random location in the wilderness.
What Else Should You Do?
Until the grace period is over you should be building the infrastructure of your faction. You're going to need a source of income, housing, and weapons, and more. Over the coming weeks, there will be weekly events for you to participate in outside of your own evil agenda of storming the server.
Apply For Helper
Have you ever wanted to be staff on one of the most professionally managed teams? With software and tools that put us on the same level as major servers, being staff with us allows you to prove yourself and work your way up. Apply here today for a quick response.
Proudly Hosted By Spartan Host
If you've ever wanted to make your own server, then you might know you'll have to pay for hosting. Even if you have a beefy computer you should still consider paying for a host for a number of reasons, no matter how small the server. With Spartan Host, that becomes easy. With budget servers for those looking for quick fun and premium servers for those looking for perfect performance, Spartan Host has what you need.
We've been using Spartan Host for years; budget, premium, dedicated servers, web hosting, and VPS hosting. Let's cut to the chase: Use code "CITRUS10" for a recurring, permanent 10% off your budget or premium Minecraft server. Make sure Spartan Host knows we sent you by using this link.
Change Log
Added:
Re-implemented tree spawn.
1.13.2-1.14 support.
New server icon.
Fly Fuel.
F top (net worth based).
Crates.
Lootcrates.
Vote milestones added.
Changed:
Updated to 1.13.2
Ranks are no longer pay-to-win.
New Chariot boss dungeon.
New Mechaprime boss dungeon.
Dungeon entrances close after fight begins.
When applied, relics now affect nearby players.
Faction members capped at 15.
Faction truces capped at 1.
Starter kit buffed.